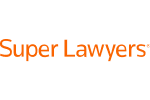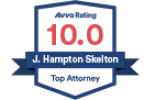 Publications & Seminars
Skelton & Woody PLLC attorneys actively contribute to legal journals and seminars. Hamp Skelton has made presentations at the following recent continuing legal education seminars:
State Bar of Texas 8th Annual Advanced Insurance Law Course, April 14-15, 2011
South Texas College of Law 15th Annual Texas Insurance Law Symposium, January 21, 2011
12th Annual Insurance Law Institute – 2007
2006 State Bar of Texas Annual Meeting: Texas Supreme Court Update
In October 2004, Hamp Skelton spoke for the "Ten Minute Mentor" series sponsored by the Texas Young Lawyer's Association. His presentation on challenges to expert witnesses under the Daubert/Robinson doctrine is available for viewing at the TenMinuteMentor website and type in the key word "Daubert"
Texas Young Lawyers Association, "Daubert and Robinson: How to Challenge Your Opponent's Expert and Protect Your Own," Austin, October 2004
2003 Texas Bar CLE: 27th Annual Advanced Civil Trial Course; "Daubert: Guide to Challenging Your Opponent's Expert — and Protecting Your Own, Dallas 2003
2003 Texas Institute of Continuing Legal Education: "The New Tort and Insurance Legislation Conference, Austin, 2003
2003 State Bar of Texas, Insurance Section Annual Meeting, Panel Participant — "Impact of Recent Insurance Law Cases," Dallas, 2002
University of Texas School of Law: 5th Annual Insurance Law Institute Seminar, Panel Participant — "Foundation Claims, Commercial Policies," San Antonio, 2000
Lorman Education Services: "DAUBERT: Application of the Junk Science Rule to Bad Faith Cases," Austin 1999
University of Texas School Law Conference; Protecting the School District with Appropriate Insurance — and from Inappropriate Conduct by Insurers," Austin, 1999
Client Review
Contact Us
1

Over 37 Years of Experience

2

Advising & Advocating for Businesses

3

Personal Service
Fill out the contact form or call us at
512-651-7000
to schedule your consultation.