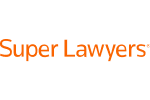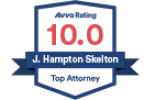 Banking Litigation
Banking and Financial Institutions
Skelton & Woody PLLC has extensive experience in disputes between lenders and borrowers, in sorting out loan defaults and planning a strategy to maximize lender recoveries. We have represented national banks, regional banks, state banks and loan servicers, as well as individual lenders, and borrowers in matters involving real estate secured loans, personal property secured loans, letters of credit, guaranties, assignments of leases and rents, and subordinaiton agreements. We handle foreclosure and debt collection, as well as work-outs and negotiations with borrowers, correspondent banks and guarantors. Our experience includes all manner of lender liability litigation, breach of fiduciary duty claims, usury claims, matters arising under the National Bank Act, foreclosure issues, injunction actions involving real estate and other bank collateral, offset issues, assignments of rents, limited guaranties, receiverships, and cutting-edge financial institution issues. We also represent parties involved with troubled financial institutions. Sometimes our lender representation involves matters in bankruptcy court. We try claims in bankruptcy court and understand how to protect our clients' positions when a borrower files for bankruptcy.
We have recently won a string of summary judgments for OMNIBANK, NA on a wide range of legal matters in Houston, Austin and San Antonio. Two recent victories are profiled in our News section and they provide an example of the kinds of issues we have faced.
Hamp has practiced banking law since the earliest days of his career some 40 years ago, having represented the outside directors of the two largest banks to fail in the Southwest since the 1930s Depression, Penn Square National Bank of Oklahoma City and First National Bank of Midland, Texas, which were closed by the OCC in 1982 and 1983 respectively. Since that time, he has consistently worked for banks and their officers and directors on a wide variety of suits and disputes. He has extensive experience with the OCC, FDIC, SBA and many state and federal guarantee agencies.
Hamp Skelton is a board member of the Capital Certified Development Corporation, a private non-profit provider of business financing solutions which since 1993 has been a certified provider of the SBA's 504 Loan program.
In addition to the firm's work for several regional and community banks, the Texas Bankers Association has hired Skelton & Woody PLLC to file amicus briefs on behalf of member banks on matters of importance to the industry. The firm also represents a fund that purchases notes from lenders and proceeds to foreclose on the real estate and rehabilitate the property for sale. The firm has on occasion represented borrowers in disputes with financial institutions, when no conflict is presented with our banking clients' positions, and represented borrowers on real estate-related banking transactions.
Summary Judgment for Bank Client in August 2017
Hamp Skelton and Alysia Wightman obtained a $3.7 million summary judgment for a bank client in state district court in Austin in August 2017. They successfully defended the bank against fraud and misrepresentation claims as well, defeating a guarantor's claims that a personal guaranty had been procured by fraud. The decision turned on a doctrine under Texas law concerning justifiable reliance: that reliance on an oral representation (such as a promise a guaranty would not be enforced or that a bank would only look to collateral for collection) is not justifiable as a matter of law when the alleged oral representation is directly contrary to the language of a written agreement. Please contact Hamp or Alysia for further details or for more information on our banking litigation practice.
Client Review
Contact Us
1

Over 37 Years of Experience

2

Advising & Advocating for Businesses

3

Personal Service
Fill out the contact form or call us at
512-651-7000
to schedule your consultation.