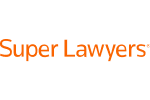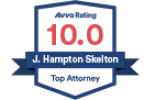 Local Counsel Services
Because of our extensive experience in both state and federal trial courts in Austin, as well as broad appellate experience in the Texas Supreme Court and Texas Courts of Appeal, our firm is frequently sought out as local counsel to some of the nations' largest firms.
We are local counsel to Kirkland & Ellis in a variety of major intellectual property cases, including patent infringement litigation for DIRECTV, EchoStar and DISH Network, as well as patent litigation for major Japanese auto makers over the search technology in certain GPS devices, trademark disputes and other IP cases. We have worked with Latham & Watkins on IP litigation, Bickel & Brewer in IP cases involving new technologies developed at the University of Texas, and Loeb & Loeb in a number of suits for the motion picture industry involving pirating of first run films and other issues. In other cases, we have been specified by the client as the local counsel, rather than being chosen by lead counsel, and we pride ourselves in working seamlessly and efficiently with lead counsel as if we were their partners in a satellite office. These firms and others have hired us repeatedly because we become invaluable parts of the litigation team and we give their clients the edge they need to prevail.
We are not the kind of local counsel who simply sit at counsel table and present a bill. We handle hearings, briefing assignments, prepare and present witnesses in trials, pick juries and provide the mastery of local rules and unwritten practices that our colleagues in the larger out-of-town firms find invaluable. We also argue appeals, providing any briefing assistance that is asked of us as well. References are readily available from our colleagues at the firms we work with frequently.
Summary Judgment Victories in Patent Cases
In June 2011, Skelton & Woody PLLC was co-counsel with Kirkland & Ellis in representing DIRECTV, and co-counsel with Morrison & Foerster in representing EchoStar and DISH Network in a patent infringement case.
Skelton & Woody PLLC was co-counsel with Kirkland & Ellis in a pair of patent cases filed by Encyclopedia Britannica against Toyota, Honda, TomTom Inc., Magellan Navigation Inc., and Alpine Electronics concerning the map search function on GPS devices. Encyclopedia Britannica's patent infringement claims were dismissed by Austin Federal Judge Lee Yeakel who found that Encyclopedia Britannica's claim of priority was broken and that Encyclopedia Britannica's patents were invalid. Please view the article from Law360.com: Toyota, Others Prevail In Spat Over Britannica Map IP.
Client Review
Contact Us
1

Over 37 Years of Experience

2

Advising & Advocating for Businesses

3

Personal Service
Fill out the contact form or call us at
512-651-7000
to schedule your consultation.