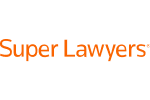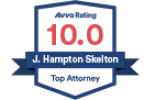 Regulatory Law
Skelton & Woody PLLC attorneys have worked closely with many state, county, and local regulatory bodies. Our lawyers' experience includes extensive work on Texas Department of Insurance matters, civil enforcement proceedings brought by the Texas Attorney General's Office, competitive bidding disputes before the Texas Public Utility Commission, Texas Railroad Commission matters and disputes governed by other state commissions. We have also represented clients in enforcement actions before the Securities and Exchange Comission in Washington, DC.
Client Review
Contact Us
1

Over 37 Years of Experience

2

Advising & Advocating for Businesses

3

Personal Service
Fill out the contact form or call us at
512-651-7000
to schedule your consultation.