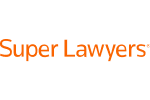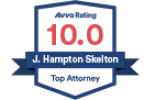 Class Actions
Skelton & Woody PLLC has broad experience in defending class actions in Texas and nationwide. Our work has included defense of several insurers in multiple states in cases brought against the insurance industry for alleged overcharging and antitrust violations. We recently began defending a Texas bank in a new wave of class complaints alleging that banks operating ATM machines do not comply with the Americans with Disabilities Act (ADA) requirements for access by the blind. We also have extensive experience with securities fraud and product liability class actions. We have a strong record of defeating certification motions.
The firm also brings a perspective to class action defense that is uncommon among the large national firms with whom we often compete for business: Hamp Skelton served as class counsel in a 13-year suit by disabled Texans under the Americans with Disabilities Act: Marjorie Meyers, et al. v. State of Texas, et al., 410 F.3d 236 (5th Cir. 2005). The suit challenged the state's charging money to disabled persons for parking placards. Following victory on appeal on the state's sovereign immunity defense, we obtained class certification and then summary judgment for the class on all claims. The case was settled in 2010 on terms that provided full refunds to all class members, plus cy pres awards to over 30 non-profit organizations to fund transportation access for the disabled, such as transportation to medical facilities. While representing plaintiffs in class litigation was a one-time affair that does not represent the firm's usual business, the experience on the other side of the docket enhances our ability to defend our clients when class litigation arises.
The following is a summary of our work on class action matters:
1. Class Action Litigation Brought by Milberg Weiss and Their Co-Counsel Against Over 200 Insurers
Alleging overcharging on retrospectively rated and other loss-sensitive workers' compensation policies. Focus of class certification battle is on antitrust and conspiracy claims. Our firm served as lead counsel for the St. Paul group (including the affiliated USF&G group), the Crum & Forster group, and Pennsylvania Manufacturing Association Insurance group. These cases included:
Bristol Hotels v. Aetna, et al. (Tennessee)
FFE Transportation Services v. NCCI, et al. (Georgia)
Bristol Hotels, et al. v. Aetna, et al. (Florida)
Foodarama Supermarkets, Inc., et al. v. Aetna, et al. (New Jersey)
Foodarama, et al. v. Alliant Insurance Company Group, et al. (Pennsylvania)
American Freightways, et al. v. American Insurance Co. (Missouri)
Alumax, Inc., et al. v. Allianz, et al. (Alabama)
Albany International Corp., v. American National Fire Insurance Co., (Arizona)
Dal-Tile Corp., et al. v. NCCI (California)
CR/PL v. Allianz (Illinois State Court)
Payless Cashways, Inc., et al. v. National Surety Corp., et al. (Kentucky)
American Association of Retired Persons v. National Surety Corp., (Michigan)
Burnham Service Corporation, et al. v. NCCI (New York)
Sandwich Chef v. Reliance, et al. (Texas) (brought by McClanahan & Clearman without Milberg Weiss involvement)
2. Butler Weldments Corp. v. Liberty Mutual Ins. Co., et al., 3 S.W.3d 654 (Tex. App.–Austin 1999, n.p.h.)
We were retained by 40 insurers organized by the AIA to challenge a Texas Department of Insurance order requiring a distribution of over $200 million of assigned risk pool "surplus" to workers' compensation insureds. The case involved pass-through of assigned risk pool surplus and turns on statutory and constitutional challenges to the refund order. A plaintiff's lawyer from Houston intervened on behalf of a proposed class of policyholders, whose interests the Texas Attorney General's office, as counsel for Texas Insurance Commissioner, already represented in the rule challenge. A portion of the case settled following a hearing on the insurer's motion for temporary injunction, and we obtained dismissal of the rest of the case. We also defended this judgment in the appellate courts. Hamp Skelton argued the appellants' case in the Austin Court of Appeals in September 1999. The appellate court affirmed the judgment in all respects. The opinion is reported at 3 S.W.3d 654.
3. Weatherford Roofing, Inc. et al. v. Employers National Insurance Company, et al. (Dallas, Texas)
We represented St. Paul in this class action brought in Dallas in 1994. A progenitor of the Bristol/Sandwich Chef cases, this suit alleged overcharging in retrospectively rated workers compensation policies by some over 100 insurers. Most insurers settled in 1996 and 1997. We played a major role in the joint defense effort, including providing briefing on the class issue.
4. Dr. Walter Rhodes, et al. v. American General Fire & Casualty, et al. (El Paso, Texas)
Defense of Liberty Mutual in class litigation filed by all Texas chiropractors against twenty-plus workers' compensation insurers, alleging unfair treatment with respect to payment of chiropractic bills. Working with the joint defense committee to divide work among the defendants, our firm was successful in obtaining complete dismissal of the RICO and antitrust claims. Hamp Skelton argued these and several other crucial motions for the defendants. We settled very favorably for all defendants after defeating most of the plaintiffs' claims on law motions — a task that was complicated by the state court venue in El Paso.
5. Olin Nelson, et al. v. St. Paul & Marine Insurance Company, et al. — Securities-related class action (Brazoria County, Texas)
A class of over 1,500 investors in oil and gas drilling programs sued three St Paul entities in Brazoria County, Texas in 1995. Hamp Skelton was lead counsel for St. Paul in this unusual class suit, which involved deceptive trade, fraud and conspiracy claims arising from St. Paul's issuance of specially designed policies covering the accuracy of estimates by oil and gas reservoir engineers concerning the output of certain wells. A favorable settlement was reached in 1996.
6. Clarence Wilson, et al. v. Keith Wilson, M.D., et al. — Asbestos Class Action (Houston, Texas)
Defense of Zurich Insurance Company in an asbestos-related action brought in Houston. Hamp Skelton took the lead, both in briefing and oral argument, and obtained dismissal of all claims against all defendants on Rule 12(b)(6) grounds.
Older Class Action Cases
Cimarron Pipeline Construction, Inc. v. NCCI, et al. (Oklahoma)
We defended Crum & Forster in this class action filed by Oklahoma purchasers of workers' compensation insurance. The suit involved allegations of overcharging and manipulation of the "consent to rate" exception to the maximum rate set by state law.
Minnesota — Workers' compensation litigation and WCIRAM assessment dispute
We defended Crum & Forster in fending off threats by the plaintiff class to add Crum & Forster as a defendant. Plaintiffs sent us a proposed amended class complaint naming Crum & Forster as a defendant; negotiations and briefing ensued, resulting in a decision not to sue our client. We then represented Crum & Forster in the reimbursement dispute involving WCIRAM's attempt to enforce indemnification provisions that would create industry assessments for amounts paid in settlement by other defendants.
Sandy River Nursing Care Center, et al. v. National Council Compensation Insurance, et al. — (Maine) Workers' compensation class action
We represented Crum & Forster's interest in this workers' compensation-related class suit.
In addition, we defended the following non-class cases that had many of the same elements of a class action:
State of Texas v. Insurance Services Office, Inc. et al. (parens patriae suit on behalf of Texas consumers)
In the late 1980s, the Texas Attorney General filed a major antitrust and conspiracy suit against the nation's largest general liability insurers, two London market reinsurers, the Reinsurance Association and ISO. Hamp Skelton served as lead counsel for St. Paul and played a major role on the joint defense committee. We were successful in challenging the AG's pleadings through special exceptions, leading to favorable settlements. Prior to suit being filed, Hamp Skelton represented Crum & Forster in the civil investigative demand phase. After several months of document production, witness interviews and negotiations, we convinced the AG not to include Crum & Forster in the lawsuit.
Ginger Broussard v. AC & S, Inc., et al. (Beaumont, Texas)
Defense of Fireman's Fund and AIG in asbestos-related extra-contractual litigation. Negotiated non-suits for both clients in 1996 following victories in discovery disputes.
Johnny B. Aaron, et al. v. Abex Corp., Fireman's Fund et al. (Brazoria County, Texas)
Defense of Fireman's Fund asbestos-related extra-contractual suit involving over 2,000 plaintiffs. Negotiated non-suit in late 1996.
Client Review
Contact Us
1

Over 37 Years of Experience

2

Advising & Advocating for Businesses

3

Personal Service
Fill out the contact form or call us at
512-651-7000
to schedule your consultation.